Nearly Instant Rankings on Page #1 of Google Over and Over
Easily Combine Different Video Clips and Audio Tracks Into One Unique Video
Use Our Embed Network For High Quality Niche Relevant Backlinks
Send a Flood of Traffic To Your Live Stream Automatically - Google Loves This!
Receive Social Signals From Twitter, Facebook, Google, YouTube, and more...
CloudRank Has Figured Out a Way To Simulate Live Stream Events While You Sleep And Rank Them

On Page #1 of Google Instantly!
Check Out The
Traffic


We're Able To Generate From This Software
And All That Traffic Turns Into 
Real Money

!
These are REAL proof screen shots of the results we've been be able to achieve using the exact software and strategy I'm going to share with you today.
And the best part is...
You won't have to record yourself!
You won't have to struggle with complicated tech tools!
You won't have to download anything!
You won't have to worry about starting the stream!
You won't have to try and figure out what to do to rank your video after it's done.
It All Comes Down To These 4 Steps...
1

Stream Your Live Event Video




3
2

Add Powerful Niche Blog Embeds




4
Who wants to get lost and confused learning several video tools that all have major problems?
You already know video marketing is probably the most powerful online marketing method you can use...
And, you already know videos have huge SEO and social media benefits which just need to be tapped into.
You don't want to sit there spending hours learning how to create a live stream, right?
And I'm sure you don't want to spend time, money and effort looking to outsource how to rank your videos after that.
Join The
Elite Group
Of Marketers Who Are Using...

Finally, you have the opportunity to become one of the few marketers who has an unfair advantage over your competition with this
One of a Kind Video Ranking Powerhouse.
If you currently rank videos online or you would like to start, you

Will Need this technology as part of your strategy in order to beat your competition

.
In SECONDS, Easily Create Your First Campaign and Start Boosting Your Rankings to The First Page of Google.
Use This To Get Traffic For Anything You're Doing Online
You Don't Even Need a Website!
Local Businesses
Affiliate Marketing
CPA Offers
E-commerce Stores
Lead Generation
Niche Marketing
AND...It Even Works For Any Videos You Already Have Online YouTube, Vimeo, or Dailymotion.
CloudRank Feature Breakdown
Cloud Streaming Technology
Nothing to download. Nothing to install. You simply upload your video and select the date and time you want your video to stream "live". Our powerful servers will take care of the rest so you can go about your day while CloudRank does all the heavy lifting by streaming in High Definition (HD) quality.
Private Blog Network Embeds
We power up your Videos by embedding them on High Authority Blog Sites which are manually and meticulously created in order to provide the most effective video embed private blog network in existence.
✅ Niche Relevant - We only use blogs related to your specific niche
✅Trust Flow (TF) 10+
✅ Domain Authority (DA) 10+
✅ Mult-Tier Backlinking using If This Then That Syndication (IFTTT)
Web 2.0 Network Embeds
We boost your videos even more by embedding them on them on Top Level Web 2.0 Sites which help build massive trust to your video.
✅ Niche Relevant - We only use blogs related to your specific niche
✅Trusted Domains such as WordPress.com, Bravesites.com, Blog.com, and more
✅ Root Domain Authority (DA) 90+
✅  Mult-Tier Backlinking using several intricate layers of niche related backlinks.
Social Signals
We will automatically drip feed real social signals from some of the most popular social sharing platforms on the web. These social signals are a powerful signal to the search engines that your video is important and should rank higher.
Real User Traffic
This is probably the most difficult ingredient of all. Sending real viewer traffic to your videos.  We harness the power of CrowdSearch technology in order to send real people to your videos, which is a HUGE signal to Google and other search engines that your video deserves to rank higher.
Imagine being able to jump start your video with a massive influx of traffic that immediately signals to Google that your video is newsworthy
Keyword Tracking
We automatically track your keywords in both Google and YouTube every single day. Other services would charge extra for the keyword tracking alone, but when you have CloudRank you get keyword tracking completely free.
And if that isn't enough we also have a...
Video Builder Blueprint PDF
This guide is a shortcut to help you create beautiful videos. We have extensive experience on various resources which will give you the best results possible without having to spend a whole lot of time and money doing so.
Video Optimization Course
How would you like to give your video its best chance to rank?  You'll need to know these secrets to set your channel up properly and the proper settings for higher rankings.   We also go over optimization techniques as well as key things you'll want to consider when setting up your on page SEO.
1,000+ Royalty Free Music Tracks
You will have access to this massive list of high quality music tracks directly within your Cloud Storage Drive.  These work great as background music and can easily be added to any of your videos with the click of a button.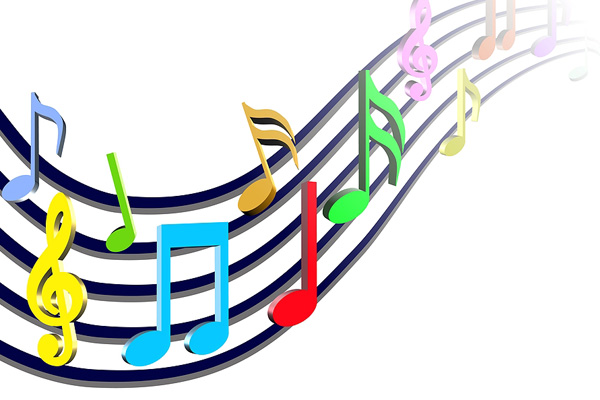 Frequently Asked Questions
Do I need a website to use this?

Not at all. Video marketing on YouTube is one of the fastest and cheapest ways to get 1st page Google rankings there is.  It's as simple as just getting your video online and ranking it higher.

Does this work for videos I already have online? What about Vimeo and Dailymotion?

We love our Live Stream feature, but if you just want to boost up an old video of yours we allow that too. It can be a YouTube, Vimeo, or Dailymotion video. CloudRank will boost those videos by allowing you to add high quality embeds, social signals, and traffic.

Does this work on a Mac?

CloudRank is 100% web based, meaning you have nothing to download.  Our powerful servers manage the entire process from start to finish so all you have to do is go through our easy steps to get going.

What if I don't have any videos or know how to make them?

You're in luck because we are including a bonus which will show you all the shortcuts to get top notch videos in no time.  You'll be able to have a video added to CloudRank very quickly and be well on your way to top rankings and traffic.